Useful Links
Here are some links that you may find useful.

NHS Choices - Birth to five
Whether your child is a newborn, a toddler or a pre-schooler, this Birth to five guide is for you. It has 150 pages of NHS-accredited information, videos and interactive tools to help you through the parenting process.

---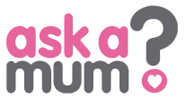 Ask a Mum?
Visit askamum with expert advice and information for real mums and mums-to-be on pregnancy, trying to conceive, giving birth & parenting advice for new baby & mother.

---

BABABOOM from conception to birth
BABABOOM - Specialists in everything needed for expectant mothers and new born babies

---

WaterWipes
WaterWipes are revolutionary new baby wipes, unlike any other on the market. Preservative-free, they are kind to your baby's skin and help avoid nappy rash.

---